One Mile at a Time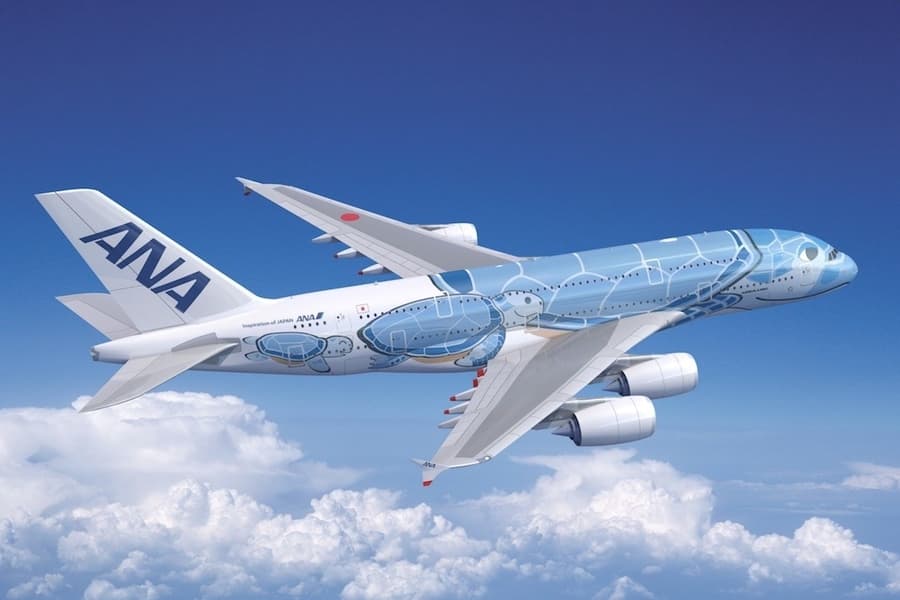 ANA A380 Now Bookable (Including First Class Award Seats!)
All Nippon Airways (ANA) is the only remaining airline that has the A380 on order but doesn't yet have a single one of the aircraft in their fleet.
ANA will be taking delivery of their first of three Airbus A380s shortly, and the airline has unconventional plans with these planes, as ANA will only fly the A380 between Tokyo and Honolulu.
As I wrote about a couple of weeks ago, the airline will be launching A380 service as of May 24, 2019, with the following schedule:
NH184 Tokyo Narita to Honolulu departing 8:20PM arriving 8:40AM
NH183 Honolulu to Tokyo Narita departing 11:30AM arriving 3:00PM (+1 day)
From May 24 through June 30, 2019, the flight will be operated by the A380 on Tuesdays, Fridays, and Sundays. Then starting July 1, 2019, the flight will be operated by the A380 daily.
On top of that, as of July 1, 2019, the following additional frequency will be operated by the A380 on Tuesdays, Fridays, and Sundays:
NH182 Tokyo Narita to Honolulu departing 9:35PM arriving 10:10AM
NH181 Honolulu to Tokyo Narita departing 12:45PM arriving 4:00PM (+1 day)
Anyway, we've known that this new flight would officially go on sale as of January 10, 2019, which is today.
So ANA's new A380 service between Tokyo Narita and Honolulu is now on sale, for anyone who is interested in booking it.
For those looking to redeem miles, there's also some good news. ANA has some first class award availability on the route, should you want to test out ANA's A380 first class.

ANA A380 first class
As of now availability isn't great, but I do see a fair number of seats, particularly in August and September. I imagine more dates will be released as the departure date approaches.
For example, here's a Tokyo Narita to Honolulu flight using 85,000 United MileagePlus miles:
And here's a Honolulu to Tokyo Narita flight using 66,000 Avianca LifeMiles:

Redeeming LifeMiles would definitely be my preference here, given the lower award costs.
As of now I'm not really seeing any business class award availability. I suspect that will change somewhat over time, though I also wouldn't expect it to be very easy to snag business class awards, given that this is a very popular leisure route with a good amount of premium demand.
I can't wait to review the ANA A380. Unfortunately I'll be holding off a bit here, since I don't see any first class award seats in the first two months of service. So I'll hope more seats open closer to departure, or will look for some creative discounted first class fares.
The standard first class fare is $12,000+ roundtrip, which is a bit steep.

Anyone book the ANA A380 yet?